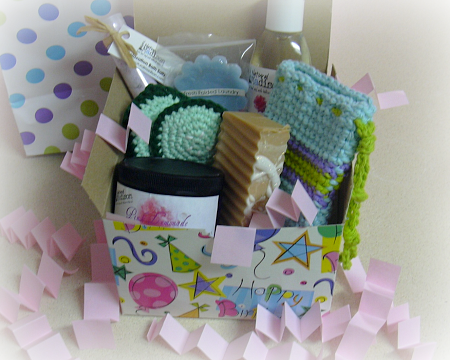 This is the perfect gift for every long-suffering mom!

Jennifer at Natural Madison and I have collaborated on a really spectacular bath set including bath salts, handmade soap, wax tart, eye soak, rich body sorbet and a handmade soap saver and set of cute "cucumber" eye pads.

A must have for moms who need to take the time to unwind....